Business & Technology Innovation company
We make your business bigger and better with a digital push.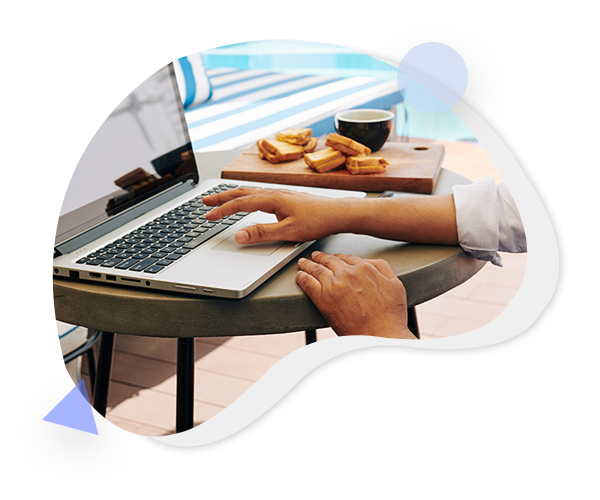 Our Disruptive Technology Solution Advances the Business World
PROACSCENT is a Software Development and Technology Consulting company that has been consistently delivering cost effective and high quality services with standard practices and a rich talented team. We offer a range of expertise to help our customers innovate, re-invent and re-engineer their businesses to compete successfully in a changing technology world.
We believe in optimizing the business process by continuously learning as much as possible. We approach customer with a vision of a long-term relationship and believe in providing cost effective and high quality work every time.
We identify customer's specific needs, determine strategies and develop solutions to ensure that the end results are showing more progress than projections. Our team of specialists and strong knowledge base allows us to take any project from inception, through requirements and design, to implementation and installation. For each step in the execution of the project, we do our best to perform tasks with responsibility by using knowledge, creativity and skills to the utmost efficiency.
We are always happy to address any question, concern or idea from the customer's end with friendly discussions, to reach the best decisions. Client satisfaction is our driving force. We deliver our promises and acknowledge our mistakes. We understand the importance of business ethics and trust to achieve stable ongoing growth.
We work towards achieving optimization in all processes and believe success of any company is based on the essential factors – Quality, Time and Cost. PROACSCNET aspires to help customers maximize return on investment from their IT investments, with its highly effective suite of services driven by an efficient delivery model.
"We believe Technology, Innovation, Client Satisfaction is the key to Success! "
No matter how small, big, mild or complex the project be, our strategies are clean aligned, and we are true to our methodologies to build our clients projects which serve to the best of their interest.
Business Acumen
We have already proven our expertise by delivering proficient service to many of the top brands in the market with the requisite skill, apt technology across multi-platforms.
Attention to Detail
Be it introspecting the data for the right consulting, choosing the right technology stack for the app or debugging it five times after deployment, we work at a granular level leaving no stone unturned when it comes to maintaining a holistic approach towards building an application and delivering services.
Precisely Transparent
You have all the right to know about what we are doing with your business. You will have access to know about your products how- and-what- about whenever you feel it to be necessary. We are open to adaptability to amend according to your requirements.
Seamless Delivery
The circle of planning, Making the layout, choosing the platform, implementing the design and deployment is fluently circumferenced for smooth completion of the project taking care of all necessary glitches avoiding vulnerable ma functionality.
Devoted Support
Our love for the work and concern towards the client is not restricted to project delivery. We make sure to retain contacts with our clients with regular updates and information to maintain continuous cordiality with them.
Customer Satisfaction
Client satisfaction is something we strive for and where our motto surrounds. Happy customers make us thrive to do more good work and work hard towards providing smarter and strengthened services.
We are believers, technocrats, and designers of your solution. At the same time, we are preachers of market ethics and abide by industrial values to make sure we create an amicable relation of faith and trust among our clients.
1. Innovation with Agility
We encourage agility allowing the owner of the product to avail a free interference about their product related queries during any stage of the project so that we can make the changes consecutively.
2. Functional Business Technology
Strong bond with the customer, powerful technological prowess in services, and precise interest in building a friendly community in the market is what we look up to.
3. Engineered with a vision
Instead of bordering what is already there in the market, we believe in putting technology out of the box to craft better innovation and recreate a better solution.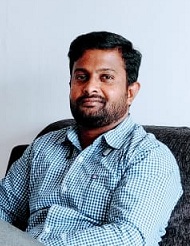 Azmathulla Shaik founded PROACSCENT Business Solutions Pvt Ltd in 2014 with a vision of providing small-and mid size startup companies more reliable, scalable and economic way to address their tech solution needs. Since then it has expanding in line with its business model and its top-of-the-range positioning, while reconciling our profit margin policy with our will to tackle our clients' technological challenges ahead.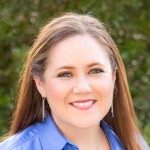 Johanna Kimball has more than 15 years of experience into financial, tax and operational management of small to mid size privately held companies. Starting her career, she worked for one of the world's leading public accounting firms, KPMG. She led auditing teams and was responsible for daily management of engagements, including supervision and training of audit staff, budgeting, planning, and maintaining strong client relationships. She worked with clients with a variety of industries including high-tech, software, manufacturing, retail and service firms For the past nine years, Johanna has had senior financial outsource roles working directly with founders, CEOs and business owners of various high tech and service based companies in order to setup and maintain outsource accounting and tax teams.
Client Relationship Director
Chris Adams has professional background includes over 25 years in private equity/venture capital, multiple other industries from start-ups to large corporations including catalogue retail, distribution, eCommerce, manufacturing, medical device start up, public accounting (audit assurance and tax compliance), real estate, restaurant retail, SaaS. Accomplished finance executive with experience in all aspects of operational financial management at the CFO/Controller level.
Proascent has been a support for my companies long termgoals. Be it helping me with the market perspectives or helping me choosing a direction for development through right and accurate insights, they have been a great support. I am thankful for the resource.
Ria Jain
The impact that proascent has made to our business is prominent. They know how to make business strategies because of a smart team, strong data analysis capability and best analytical surveys. The decision making capability just bloom with them.
John Doe
Proascent has helped me transform my ideas into reality by mapping my perspectives into mobile app solution, a medium through which I can reach my customer. The protocols they follow are best to the market. An optimised prototype, flexible functionality and user friendly.
Samanth Rao
Contact us for free consultation
Note: We'll provide a fully signed NDA to protect confidentially
@ 2020 PROACSCENT Business Solutions Pvt Ltd